A Pop Album Video Game
I feel really lucky that I got to work on this project with my good friends at Simogo—such a talented and experienced team, and such a unique idea for a game. It's an interactive music video that plays like an arcade action game. Basically a rail-shooter/racer with timed button presses and changing game mechanics set in an environment where everything unfolds and evolves with the music. What makes it different is the way everything is interwoven with the music. If you like the trailer, definitely check it out!
It's available on Nintendo Switch, Playstation 4 and Apple Arcade.
The soundtrack is available on:
iTunes/AppleMusic, Spotify, Youtube Music, Pandora, Amazon, Google Play Music, Deezer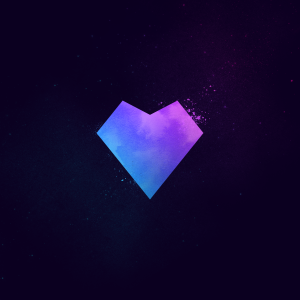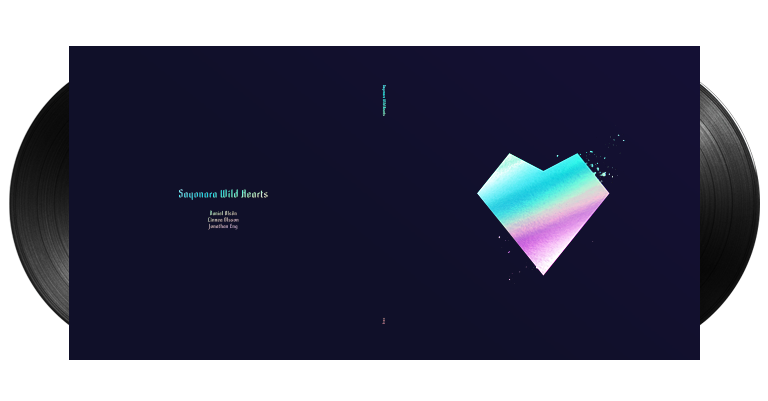 It's also available for a limited time as a
super sweet 12″ double vinyl release from the great folks at iam8bit
Designed by talented Åsa Wallander
Background
It's been a four-year-long journey in something that started out in a completely different direction than where it ended. Sayonara Wild Hearts is by far the craziest, hardest, and most challenging (but at the same time most fun and rewarding) project I have ever worked on—I've never leveled up so much during a project before.
In a game where music takes center stage, as the main composer and sound effects designer, I had to focus a lot on quality and also learn a lot about producing pop music! There was also a lot of back and forth work to balance music with game play and visuals to get it to a point where we felt like they were working together and taking turns to lead the game forward. I worked super closely with Simon Flesser from Simogo, and we had discussions about almost every section and transition in every level, making countless iterations over the course of the project.
Let's Pop!
A third of the songs were first written by the super talented Jonathan Eng, on his guitar. He would write and record something, then send the guitar and vocal stems to me. I would take that song and rework it into an electronic version that fit the game's aesthetics.
I had never interpreted songs in this way before, and it was often a challenge to find a unique expression for each track, while keeping the integrity of Jonathan's originals. Eventually I would have something that sounded good enough to send to phenomenal Swedish singer and cellist Linnea Olsson, who would then replace Jonathan's vocals with her own. She really made the songs shine with her unique voice. The final step would be adding Linnea's vocals, polishing, adjusting, and doing the final mix.
Sound effects as music

The instrumental tracks took a heavy dive in to my electronic music background. Mixed with all sorts of modern and old influences, along with the game's stages themselves, these tracks feature everything from chopped-up and auto-tuned vocal samples to Debussy covers.
The styling of the tracks was heavily inspired by the game's sound effects. There's a lot of arpeggios and ~*glittery sounds*~ going on, ideas that came from the Sailor Moon and Dragonball Z-inspired sounds I created. Simon and I thought it could be fun to try and add that glittery flair to everything, and it ended up fitting really well with the game's aesthetics, tying all the songs together a bit more. I feel like every game I've worked on turns out better when the lines between music and sounds are blurred.
Music Video
When I heard we would make a music video (directed by Brian Ott) for one of the songs, it just made sense—this is, after all, a pop album. It was a fun opportunity to make the sound effects and mix for the music video of Wild Hearts Never Die, and I think the result is quite nice.