Background
I decided to write this album at a time when I had tons of inspiration but no projects to work on. I have this growing list of albums I want to write so I just picked one of that list. This particular one was meant to be inspired my previous work: ilomilo. Ever since that project I've wanted to write more music in that style, and now was a good time. Apparently I had a lot of inspiration for this kind of music because the first 10 songs took only 4 days to write. I kept on working and finally ended up with over 20 songs before I decided to stop writing and start finalizing them. But it felt like there were too many songs, so I removed a few to get a more focused sound and more manageable project. Although this album was initially inspired by ilomilo it felt like it quickly got it's own voice and expression and could stand on it's own.
Art Collaboration
At the time of writing these songs I also came up with three of the characters you can see on the cover art. Fox, Bear and Bird (those are their actual names). I wanted to draw a comic that would accompany the album and these characters really fit. So all of these songs are stories about their daily activities, hardships and adventures in the little town of Moonlit Lake. I later realized it would be too time consuming, but I still wanted to use the characters as they had been a huge inspiration for the album. I also thought it would be fun to use this sausage version of myself for something.

So i decided to create a scene similar to the flute boy in Legend Of Zelda – A Link To The Past. During the project I had been talking back and forth with my talented friend Simon Flesser about doing the cover art, but when he heard about this idea he suggested that we did a collaboration instead. Which turned out to be a great idea. I did the sketching and outlines and he did an outstanding job with coloring and typography. I'm really happy how it turned out.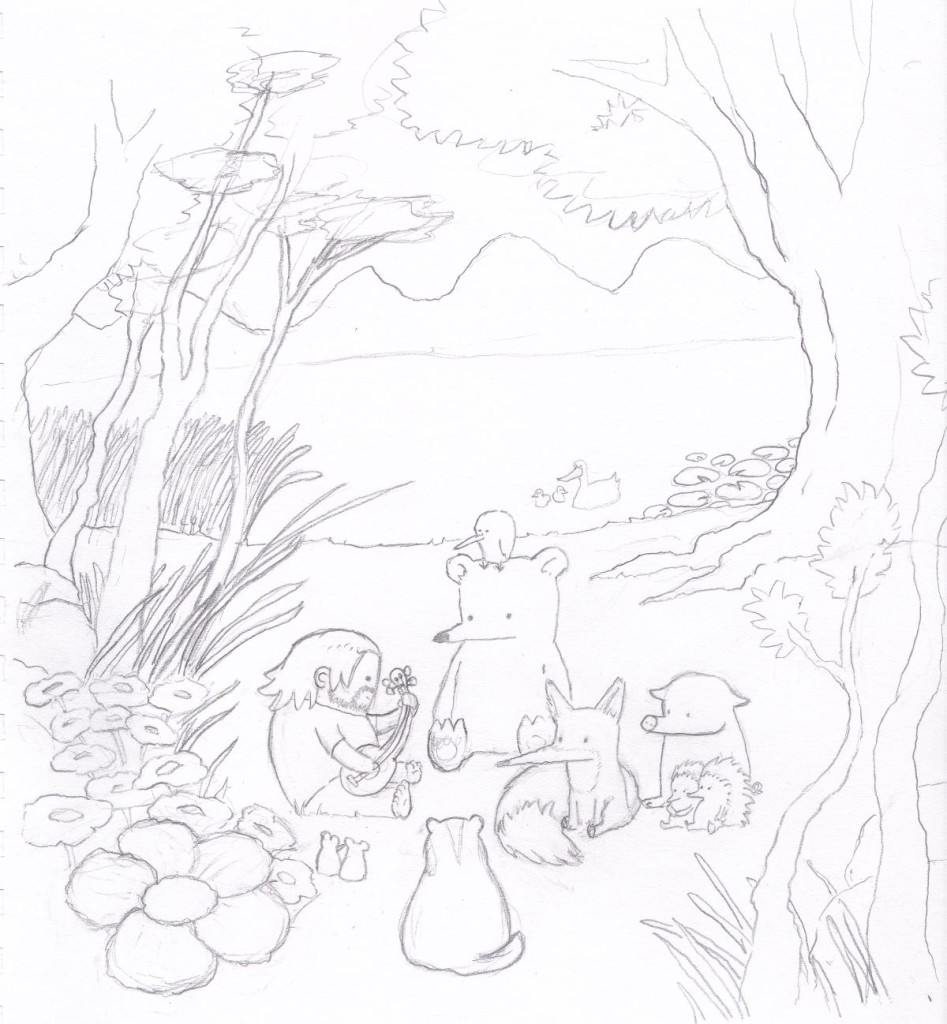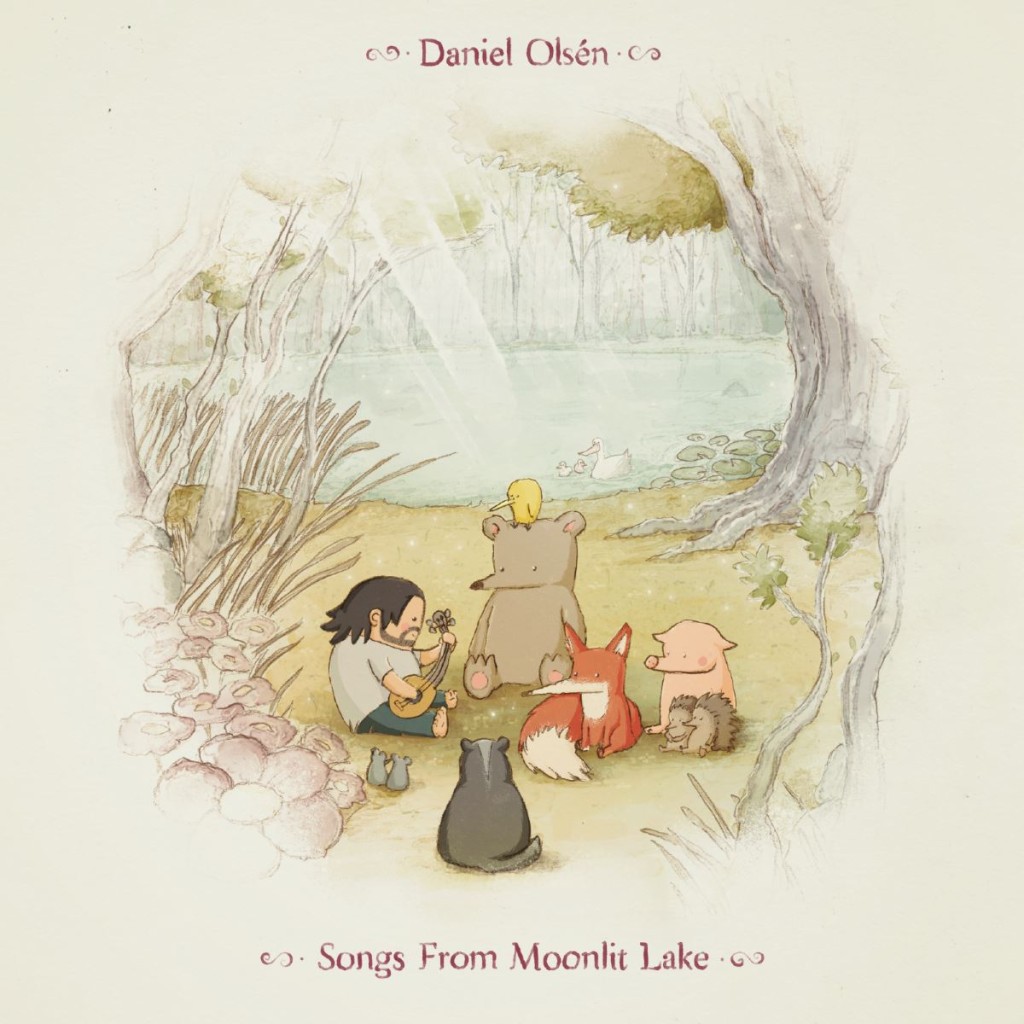 This whole project has just been lots of fun, and working without restrictions or guidelines from others felt really good. This is the first release I do without it being part of a company, game studio, band or anything else. It has been a good experience. Although I love to work with others too, this was a completely different and welcome feeling and something I have been missing. I hope you enjoy it even half as much as I enjoyed making it.